Illustrator -- Author -- Craft Designer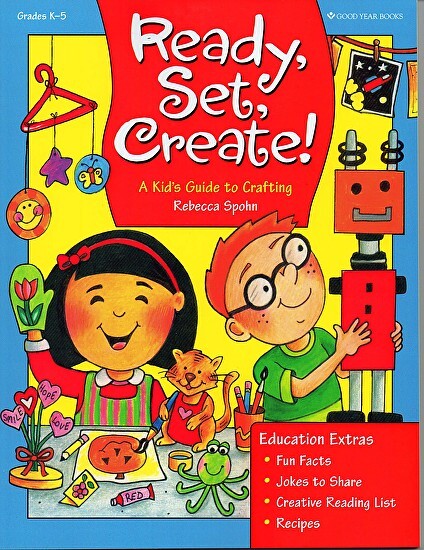 READY, SET, CREATE! A Kid's Guide to Crafting, written and illustrated by Rebecca Spohn, published by Good Year Books.
How do you construct a puppet from a spoon? How do you turn an empty pizza box into a turtle spirit shield? Designed to help children learn by doing, this trove of craft activities encourages readers to create everything from toys to treats using an extensive variety of items commonly found around the home -- even as they learn the value of reusing and recycling. Each activity features unusual facts about science, geography, and history; glossary terms and even a reading list of books relating to the explored subject.
To purchase your very own copy of this fun-filled book, please visit the publisher's website at www.goodyearbooks.com